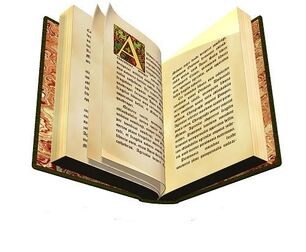 Our God, Our Creator is a book written by Stafford Crackhill. It is the most successful book in all Amsnorth and had gained a large fan base in the time of its publication.
The book was at first to be homage to the Mystic Dragon and tell people things that they did not understand, but it quickly became something else as the author using the Jewels of Úndar to boost his sales. 
The book was written by a famous author called Stafford Crackhill. He first gained his insperation for the novel when he was visiting Missundi. 
He travelled all around Summer of Priest, using his surroundings and the people he met to further create the story that is now. He visited ancient  places which held information about the Mystic Dragon and used this to create certain areas within the book.
In the Green Mountains, Stafford decided to include the tale about the Jewels of Úndar, which eventually led to the book's international fame. 
The book has sold more than 200,000 copies by the time of 0 BPD.